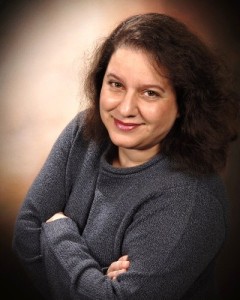 MARILYN BRANDT
NYT Best-Selling
Author
Today's
GUEST BLOGGER
Somebody to Lean On
I hope the title makes you all start swaying and singing, too. No one should be doing karaoke alone. *grin* (C'mon, I wanna hear ya now, "We all

need

, somebody to

lean

on…")
This writing gig is a tough journey. I tend to be pretty independent, but a decade and a half of doing this has proven — again and again — that this isn't a career path I'd want to travel without a support system. That support system doesn't have to traipse around with me in my daily life — virtual pals are great, too — although it's nice to have both. What it

does

have to be is genuine. (I think we all know the sting of thinking someone's a friend because they seem nice on the surface, only to find they've been talking about us behind our backs, feeling resentful when things are going our way or, even worse, gleeful when things aren't.) But when you find someone truly supportive, I don't think even the best writing tool available on Amazon is more effective at helping us keep working through those rough patches.
When I first began taking fiction writing seriously, my only support system was my family — specifically, my husband. (My son was too little back then to do anything other than shred my manuscript pages or, occasionally, chew on one.) I didn't tell my parents, my husband's parents or even my brother that I was working on a novel until after I'd finished writing by hand the first draft and typing it up. Once they knew, they were incredibly supportive, especially my husband's mom, who must have been the world's most wonderful mother-in-law. (She read and gave me feedback on THREE different drafts of my first dreadful, deservedly unpublished manuscript! And

then

the dear woman read my second manuscript. And my third. And my fourth. And half of
According to Jane
before she became too ill to continue…) My brother, who couldn't be more of a macho-cool guy and a reader of only thrillers, surprised me by asking to read many of my early romance, chick-lit and women's fiction efforts, too. My son, who is not allowed to read my books yet (!!), learned to give Mommy time to write uninterrupted and, when that failed, my husband — a god amongst men some days — learned that an evening of bonding (out of the house) with his son was right up there with chocolate, roses and whispered sweet nothings.
But strong support on the home front, while priceless, wasn't the only kind I knew I needed. I somehow lucked into getting involved in the Chicago-North RWA chapter, and that branched out into meeting other aspiring writers online and, eventually, in person, from all around the world. I've been an RWA member since 2002, and I know I wouldn't have become a published writer without the insight, encouragement and astute critiquing of my(critique partners (CPs). More than that, I wouldn't have survived years of rejections or the whirlwind of release days and promo without the friends in my life — online and off — who've been there to talk me out of torching a problematic proposal in the fireplace, distract me from reading negative reviews with the promise of Almond Joy martinis or email me links to helpful articles or blog posts when they know it'll give me valuable information.
And sometimes these wonderful people even invite me to guest blog on their websites.
(Thanks, Karen!!)
What about you? Who do you call on when, um, you need a hand? (Cue the music again…start swaying…) Who can you lean on?
Marilyn, thank you so very much for taking the time out of your busy schedule to drop by and give us a ray of sunshine during this blustery March season. Reading one of your blogs is almost as entertaining as your novels. I know that you love all things "Jane Austen", contemporary women's fiction, light comedy romance novels, and here recently (you termed it travel and adventure but...) romantic mystery. Though your two books were as much intrigue and mystery as romance. I loved them.
The Road and Beyond
is Marilyn's most current novel.
Here is a link to my
review
on the book. Set on the scenic Hwy 66 from Chicago to LA, it is a road trip that will leave you breathless in more than one sense of the word.
FIVE STARS
The Perfect Pair
The Perfect Bet
This boxed set is a contemporary retelling of the Classic "Pride and Prejudice". A rollicking sexy and fun read.
Smashwords
,
Amazon

,
iBooks
,
Kobo
, and
B&N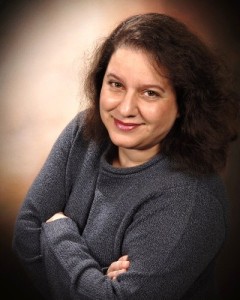 ABOUT MARILYN
Marilyn Brant
is a New York Times & USA Today bestselling author of contemporary women's fiction, romantic comedy, and mystery. She won RWA's prestigious Golden Heart Award for her debut novel and was named Author of the Year (2013) by the Illinois Association of Teachers of English. She loves all things Jane Austen, has a passion for Sherlock Holmes, is a travel addict/music junkie, and lives on chocolate and gelato. Marilyn's coming-of-age romantic mystery, THE ROAD TO YOU, was a Top 100 B&N bestseller and an homage to Route 66. Look for her newest contemporary romance series—"MIRABELLE HARBOR"—coming soon! Visit her online: www.marilynbrant.com